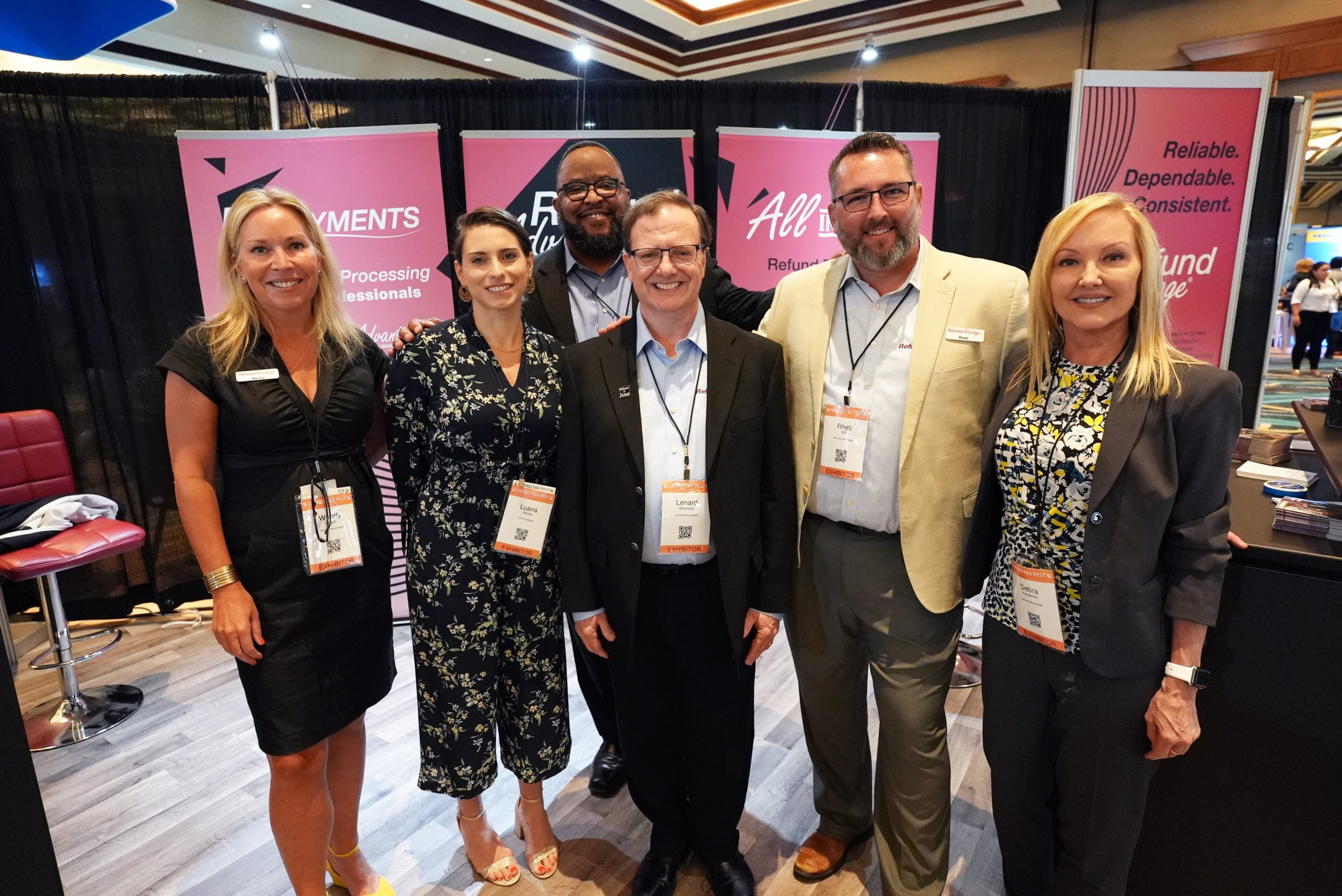 Posted: June 20, 2023
2023 Latino Tax Fest Preferred Partner
The fun CE Courses for tax preparers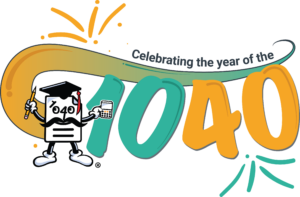 The tax preparation profession is rapidly evolving. As a tax preparer, you must keep up with the latest tax laws and regulations to provide quality service to your clients. IRS approved continuing education (CE) courses are an effective way for you to stay up-to-date on the latest tax codes, regulations, and best practices.
Latino Tax Fest is a fun, four-day, annual event held in Las Vegas, Nevada, every mid-July. The event is presented by Latino Tax Pro, a bilingual team with over 40 years of experience in the tax industry. Over time, the organization has built an active community of over 700 tax professionals and the most exciting summer event. More than 2,800 tax preparers attend Latino Tax Fest every year looking to fulfill their CE requirements.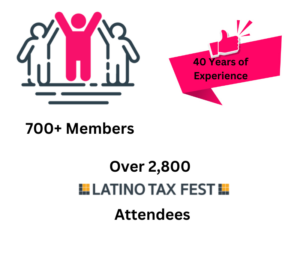 The event offers a variety of informative sessions, workshops, and keynote speeches by leading tax experts. You can choose from a range of topics and sessions that suit your interests and professional needs. You will also have ample opportunities for networking and exploring the latest products and services from leading tax industry vendors such as Refund Advantage.
One of the most significant benefits of attending Latino Tax Fest is that it is approved by the IRS and NASBA for continuing education credit. You can earn up to 18 CPE credit hours while learning new skills and knowledge.
Latino Tax Fest is the largest convention for tax professionals who serve the Latino market.
Latino Tax Fest covers a wide range of topics, including but not limited to:
tax return preparation
annual federal tax refresher (AFTR)
tax law
annual filing season program
continuing education requirements.
The 2023 event will cover:
How to Survive an IRS Audit
Cybercrime Prevention for Tax Professionals
Circular 230: Practicing "Inside the Lines" Throughout the Tax Engagement Lifecycle
Understanding ITINs
US Taxes for Individuals Living Outside of the USA
And many more relevant topics!
Furthermore, the event provides valuable education and training on the unique tax issues that affect the Latino community, such as ITIN applications, foreign income reporting, and more.
In addition to the educational benefits, Latino Tax Fest is also a fun and engaging event that tax preparers can enjoy. The event features cultural activities that celebrate the Latino community, live music, and entertainment such as the Mariachi band and the highly anticipated Pool Party. Moreover, you get to participate in various raffles and giveaways, win prizes, and enjoy delicious food and beverages.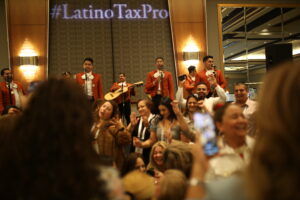 Overall, Latino Tax Fest is an excellent CE course opportunity if you're looking to enhance your skills, knowledge, and professional network. It provides valuable, approved CE education, training, and networking connections that can help you improve services, grow your business, and meet the IRS requirements.