Elevate your presence this tax season by becoming a beacon of financial opportunity.
Our exclusive kit equips you with an arsenal of marketing materials that not only inform but captivate and draw in taxpayers eager for unbeatable deals. Say goodbye to mundane tax services promotions and embrace the Refund Advantage marketing kit for a vibrant tax season. With our comprehensive marketing, your office will radiate a sense of promise that taxpayers can't resist.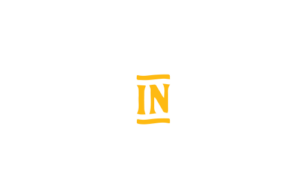 Command Attention with Impactful Visuals: A Visually Engaging Tax Haven
Harness the power of visuals to capture taxpayer attention and keep your community informed. Our diverse marketing arsenal includes posters, banners, postcards, and table tents, available in both Spanish and English to ensure a seamless connection with your entire community. The magic of these marketing marvels lies in their large formats, guaranteeing maximum visibility that commands attention. Your office will stand as a testament to innovation, showcasing the All-In-One programs that set you apart.
Magnify Your Presence with Posters
Educate, enchant, and engage your clients by placing our All-In-One programs at the heart of your office. Our posters don't just decorate; they educate, guiding your clients toward the holistic solutions they seek. With this strategic placement, your office becomes an informative haven, fostering lasting connections through shared knowledge.
Empower Curiosity with Banners
Stand tall as a source of unparalleled opportunity. Large banners are your gateway to welcoming new clients who desire the All-In-One advantage. These banners serve as more than just decorations – they're just like invitations, asking taxpayers to step into your office to discover your business offerings.
Stay Ahead Digitally with Social Media Graphics
In today's fast-paced world, digital presence is non-negotiable. Our array of social media images keeps your business not only up-to-date but at the forefront of clients' minds. As you share these images across platforms, your office's image is synonymous with innovation, securing your status as a trusted financial resource.
Build Strong Relationships with Direct Mail Postcards: Personalized Outreach
Reach new and existing customers in a tangible, personal manner. Our direct mail postcards bridge the gap between you and taxpayers, providing a touchpoint that's both informative and personal. By offering insights and deals through these postcards, you're not just communicating – you're building relationships.
Embrace Diversity: Multilingual Outreach
Break barriers and embrace diversity with advertising materials available in both English and Spanish. Our bilingual materials open the door to an even wider customer base, reaffirming your commitment to financial inclusion.
Efficiency Through Support: Unleash Business Excellence
Navigate the intricacies of running a tax office with unwavering support. Our 5-star customer support ensures you're never alone in addressing queries and challenges. In addition, our business reporting tools empower you with insights that pave the way for informed decision-making, and our Loyalty program1 enhances customer retention.
We're Compatible With The Best Software Partners
The pathway to tax season success lies in the impactful art of marketing and partner software. With our all-encompassing kit, you'll transform your office into a hub of financial empowerment. Posters and banners captivate, social media images keep you current, postcards forge personal connections, and bilingual materials transcend language barriers. Pair this with a software partner, reporting tools, and a loyalty program, and your office becomes an unwavering symbol of excellence. Enroll the Refund Advantage and let your office grow like never before!
1.The Pre-Season Taxpayer Loyalty Program is not a loan to your clients. No fees may be charged to your clients for this
The Refund Transfer is an optional tax refund-related product offered by Pathward®, N.A., Member FDIC. The Refund Transfer is not a loan. E-filing of tax return is required to be eligible for the product. Subject to approval. Fees apply. See terms and conditions for details.
The Refund Advance is an optional tax-refund related loan provided by Pathward®, N.A., Member FDIC (it is not the actual tax refund) at participating locations. Program availability and loan amounts may vary based on state and software provider. The amount of the loan and applicable interest will be deducted from tax refunds and reduce the amount that is paid directly to the taxpayer. Fees for other optional products or product features may apply. Tax returns may be filed electronically without applying for this loan. Loans offered in amounts of $250 (where available), $500, or $1,000, 25%, 50%, or 75% of your expected tax refund from $250 – $6,000. When calculating the amount of your loan, the amount of your "expected" tax refund may be affected by any refundable tax credits. Loans in the amounts of $250, $500, and $1,000 have an Annual Percentage Rate (APR) of 0.00%. Loans in the amounts of 25%, 50% or 75% of your expected tax refund have an APR of 36.0% with a minimum loan of $1,250. For example, $2,500 loan representing 50% of expected refund borrowed over 29 day term, total amount payable in a single payment is $2,571.51 including interest. Availability is subject to satisfaction of identity verification, eligibility criteria, and underwriting standards.
Pre-Acknowledgement Loans (approved prior to IRS Acknowledgement) have a $75 Marketing Fee.