GET THE SIMPLE ADVANTAGE

Our Refund Transfers1 are simple, convenient, and consistently priced. Refund Transfers allow your customer to pay your tax preparation fees from their tax refund.
BENEFITS OF REFUND TRANSFERS
Our Refund Transfers are
Simple, Convenient, 
and Consistently Priced
$39.95
Refund Transfer Fee
Your Clients Choose How They
Receive Their Funds
FasterMoney

®

Discover

®

Prepaid

Card
Offer your customers a great disbursement option with the FasterMoney® Discover® Prepaid Card.
Fast
No waiting for a check. Money automatically loads to the card and customers can receive a text alert as soon as their funds are available.
Safe
No worries of a check getting lost or stolen. If the card is lost or stolen, their money and their card may be replaced3.
Reduce Paperwork & Costs

Reduce time and costs spent issuing checks & responding to customers repeatedly asking about their refund status. Simply hand them their card as they leave your office.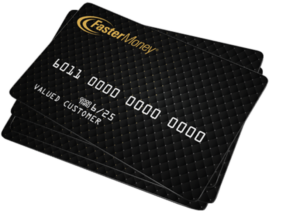 NATIONWIDE CHECK CASHING SOLUTIONS
With over 10,000 check cashing locations nationwide, your clients can have easy access to their money! A toll-free verification number and website address are printed on all checks, enabling check verification 24-hours a day.

Walmart® provides check-cashing services for checks issued to your clients. Walmart charges a $4 fee to cash checks of $1,000 or less, and $8 to cash checks over $1,000. Availability and check cashing limits vary by state and are subject to applicable law. Check with your local Walmart Money Center for more details.
Other participating check-cashing locations4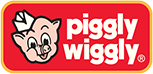 1. The Refund Transfer is an optional tax refund-related product offered by Pathward®, N.A., Member FDIC. The Refund Transfer is not a loan. E-filing of tax return is required to be eligible for the product. Subject to approval. Fees apply. See terms and conditions for details.
2. The FasterMoney® Discover® Prepaid Card is issued by Pathward®, N.A., Member FDIC, under a license from Discover Financial Services. Discover and the Discover acceptance mark are service marks used by Pathward N.A., Member FDIC, under license from Discover Financial Services.
3. Under Discover rules, your liability for unauthorized transactions that take place on the Discover Network is Zero dollars ($0) if you notify us within two (2) business days and you are not grossly negligent or fraudulent in the handling of your Card. This reduced liability does not apply if you have reported more than two unauthorized events in the last 12 months or if you derived benefit from the unauthorized use of the card. In addition, if you directly gave permission or implied that a person had the right to use your Card, that use is not unauthorized, even if the person exceeded the scope of your permission.
4. Walmart, 7-Eleven, K-Mart, Pay-O-Matic, Piggly Wiggly, Safeway, Speedway, Shaws, and other authorized independent businesses may have fees associated with their check cashing services. Pathward® is not responsible for any fees or terms and conditions of any check cashing facility. You may need to provide a form of ID. Please ask your check cashing representative about any fees or required documents before handing over your check.