Unlock the support you need to compete and grow your tax office this season with our transparent and competitively priced programs, eliminating surprises and gimmicks, and offering the All-In-One Advantage!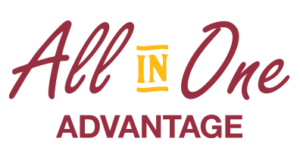 SIMPLE ENROLLMENT IN A FEW STEPS
1) ENROLL USING YOUR TAX SOFTWARE
Click on your tax software's logo below to begin the process. Don't forget to select "Refund Advantage" in the bank application for the ultimate all-in-one solution!
2) LOGIN TO YOUR REFUND ADVANTAGE ACCOUNT
Complete your enrollment and manage your Refund Advantage account conveniently on our site.
3) SIT BACK AND RELAX!
You've taken the crucial first steps toward a successful tax season.
CAN'T FIND YOUR TAX SOFTWARE?
The All-in-One Advantage
Experience growth with our cost-effective Refund Transfer¹ and bank product solutions.
1.The Refund Transfer is an optional tax refund-related product offered by Pathward®, N.A., Member FDIC. The Refund Transfer is not a loan. E-filing of tax return is required to be eligible for the product. Subject to approval. Fees apply. See terms and conditions for details.
2.The Refund Advance is an optional tax-refund related loan provided by Pathward®, N.A., Member FDIC (it is not the actual tax refund) at participating locations. Program availability and loan amounts may vary based on state and software provider. The amount of the loan and applicable interest will be deducted from tax refunds and reduce the amount that is paid directly to the taxpayer. Fees for other optional products or product features may apply. Tax returns may be filed electronically without applying for this loan. Loans offered in amounts of $250 (where available), $500, or $1,000, 25%, 50%, or 75% of your expected tax refund from $250 – $6,000. When calculating the amount of your loan, the amount of your "expected" tax refund may be affected by any refundable tax credits. Loans in the amounts of $250, $500, and $1,000 have an Annual Percentage Rate (APR) of 0.00%. Loans in the amounts of 25%, 50% or 75% of your expected tax refund have an APR of 36.0% with a minimum loan of $1,250. For example, $2,500 loan representing 50% of expected refund borrowed over 29 day term, total amount payable in a single payment is $2,571.51 including interest. Availability is subject to satisfaction of identity verification, eligibility criteria, and underwriting standards.
3. Office loan availability is dependent on ERO application approval and eligibility criteria. Terms and conditions apply.