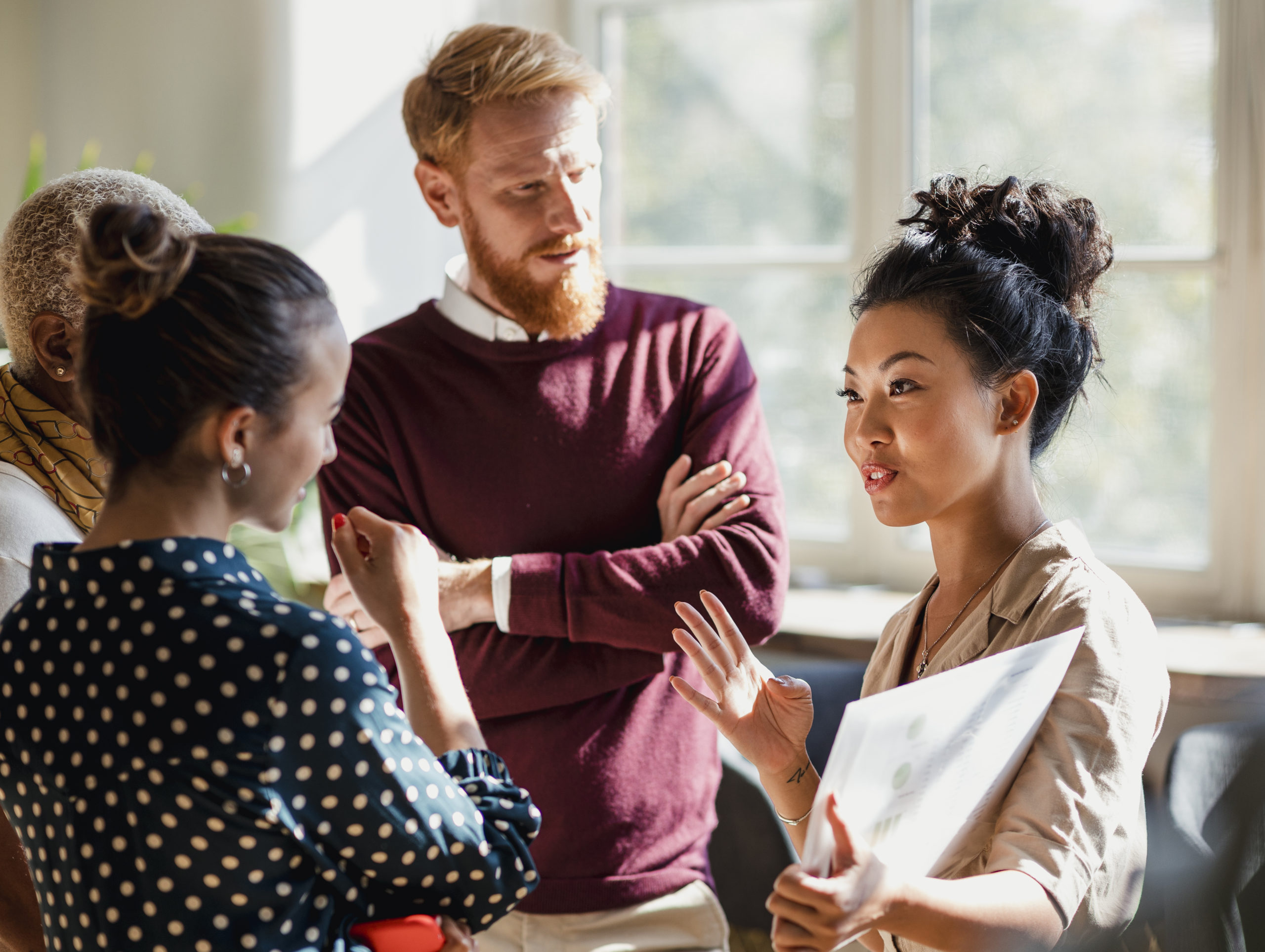 Posted: May 10, 2022
9 tips you can apply for
deepening financial relationships
Are you wondering how to build trust in communities, or better relationships with your customers overall? Trust is a simple business strategy that can increase your customer base as well as your bottom line, and it's easy to start in your community. Here are 10 ideas for community engagement that will help you build a strong reputation reputation and deepen your financial relationships:
1. The quality of your work can be key in mastering long term customer relationships. Make sure to file a complete and accurate return for your customers and communicate and delays or changes. It's also your responsibility to prepare complete documents for a smooth filing. Double check paperwork to make sure all signatures are in place on their tax returns.
2. Participate in community events to provide a helping hand, but also to build your brand exposure and name recognition. Engaging in your community can be as simple as volunteering, attending a block party, or helping in the community garden. Be sure to bring your business cards with you and introduce yourselves to other community members that can then reach out to you during tax season.
3. No two communities are alike, so be sure to tailor your marketing messages to community values. Whether your practice is new or you've been well-established for many years, try to match the look and feel of your business with the community identity.
4. The way you handle customer feedback can either work in your favor or it can create additional challenges and impact your reputation. That's why it's important to professionally address any unhappy customers online or on social media. Be sure to practice active listening to easily find and resolve concerns.
5. Protecting your customers' sensitive information is a critical cornerstone of your business and imperative to maintain trust with your clients. Cyber criminals are always learning new tricks, so you need to do regular reviews of the security measures you have in place. This might include purchasing antivirus software, setting a private virtual network (VPN) on your mobile phone, or securely destroying old customer information.
6. Remember, first impressions are everything! Make sure you have a friendly and welcoming office to invite your new community members in.
7. It's always a good idea to have your Preparer Tax Identification Number (PTIN) ready in case taxpayers inquire about the validity of your service. With all of the tax scams happening during the tax season, new customers or prospects might ask for your PTIN as a safety measure. If your PTIN is close to its expiration date, consider renewing it as soon as you can with the IRS.
8. As you know, not all taxpayers receive large tax refund, or any refund at all. As such, advertising large refunds alone can be misleading, so be sure to expand your messaging. Our partners can take advantage of our premade marketing materials to help with messaging.
9. Our partners regularly report that referrals are the number one way in which they generate new business. By partnering with other businesses in your community, you can achieve a higher level of trust with cross-customer-referrals.
It takes time to build trust, but the outcome is worth the effort! Following these tips will ensure, customers and prospects view you as a trustworthy financial resource in the community.